10 Industry-Leading EHRs To follow on Twitter
Bryan Robertson | August 26, 2016 | Care Providers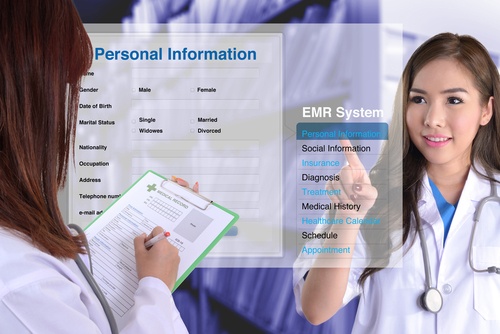 In today's digital world, smart phones, tablets and web-enabled devices have significantly transformed our lives, and how we communicate. There's now a more seamless flow of information within the healthcare sector, courtesy of Electronic Health Records (EHRs).
The healthcare industry is an information-rich enterprise – and with EHRs, information is available whenever and wherever it's needed. EHRs encompass and leverage digital progress and have transformed the way care is delivered and compensated, usually resulting in better care for patients.
As an organization dedicated to integration of physical and behavioral healthcare, we truly understand the value and benefits of EHRs. To that regard, the Mindyra team has compiled a list of 10 industry-leading EHR companies you should follow on Twitter:
#1. Advanced Data Systems Corporation (ADS)
ADS' fully integrated, cloud-based EHR and PM software, MedicsCloudTM , represents a true cloud-based solution that will propel your practice into a new world of efficiency and productivity, and will empower you to obtain every dollar for every patient. Access a more streamlined workflow via WindowOneTM and faster charting using Medics FlowTextTM . Key features include: Meaningful Usage State 2 Certified, ICD-10 Ready, Integrated Medics Patient Portal and many more.
#2. CareCloud
Charts and reports are very essential to an EHR. CareCloud and its professional service team can help your practice get trained on Charts quickly and easily, so you can start using your cloud-based EHR software to treat patients and attest for Meaningful Use in less time than you thought possible.
With CareCloud, you have access to real-time patient workflows, rapid charting capabilities, intelligent task management, and many more.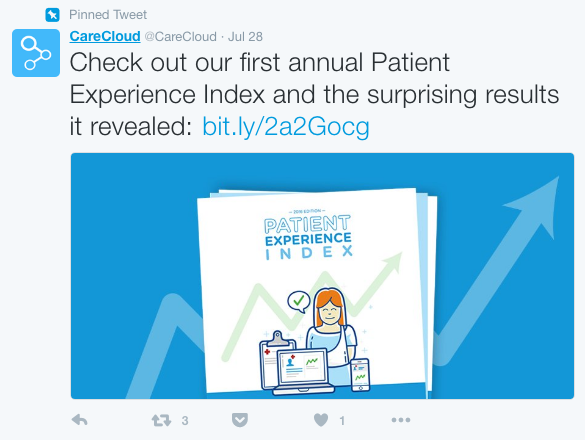 #3. eClinicalWorks
eClinicalWorks is an award-winning EHR system that caters to the requirement of more than 50 specialties and subspecialties, including dental, vision, and urgent care clinics. A fully unified EHR/PM system, eClinicalWorks has all of the functionality needed to support practices and enterprise groups of all sizes and specialties.
A single database is used to link patient demographics and medical records to insurance, billing, and claims data. eClinicalWorks has an established customer base of more than 115,000+ physicians and 850,000+ users across all 50 states in the U.S., and 24 countries. Learn more about eClinicalWorks here.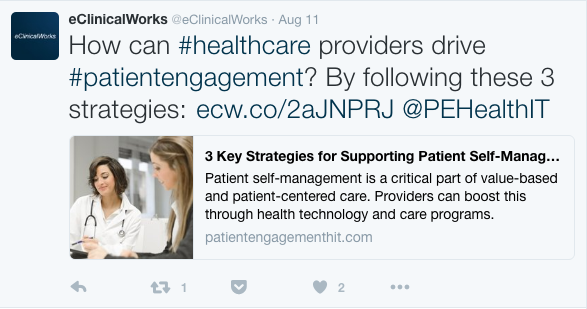 #4. AthenaHealth
As an industry leader, AthenaHealth believes healthcare providers deserve technology that lets them focus on what really matters: patient care. So they created it!
Rated #1 by KLAS for practices with 11-75 providers, and designed with input from providers, AthenaHealth's EHR helps you document faster, easily meet quality program requirements, and removes distractions that get in the way of care. Your purchase is guaranteed with Athena's Merit-Based Incentive Program (MIPS); if you're penalized, they'll pay.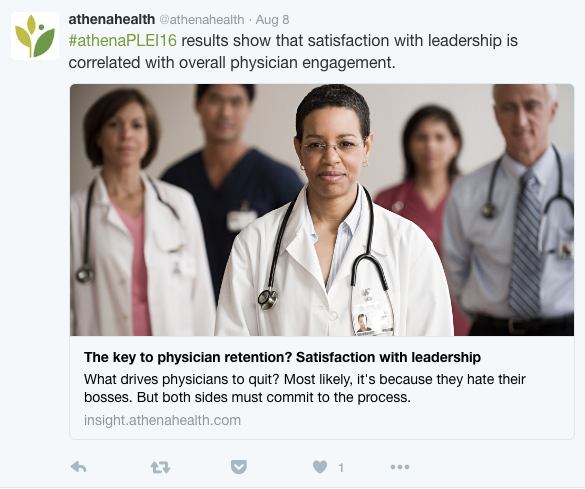 #5. NueMD
Whether you want to bring more efficiency to your practice or help manage your student's records and immunizations, NueMD provides full integrated EHR solutions for medical practices and student health.
NueMDs EHR v4.0 is fully certified by the Drummond Group.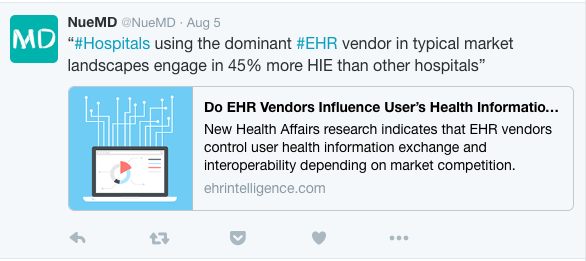 #6. Allscripts
Allscripts provides EHR solutions for Hospital and Health Systems, Ambulatory Clinics, and Surgical care. Allscripts SunriseTM connects all clinical and financial aspects of a hospital or health system for inpatient, emergency and outpatient care. With SunriseTM, get a complete ambulatory care solution for outpatient care.
Learn about Allscripts newest Sunrise offering, SunriseTM Surgical Care and extend the power of Sunrise through your operating room doors.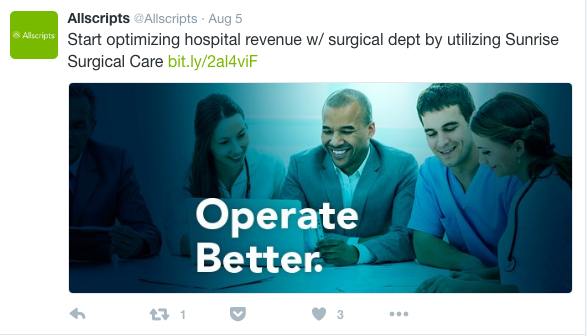 #7. AdvancedMD
As a cloud technology, AdvancedMD is an all-inclusive product and service. AdvancedMD's, AdvancedEHR is an EMR EHR software that allows you to automate workflows while improving your clinical accuracy and outcomes. AdvancedEHR clients benefit from its AdvancedCloud & AdvancedMobileDoc iOS app that makes documentation tasks more manageable and better organized.
AdvancedEHR is fully integrated with AdvancedScheduling & AdvancedBilling to make your software experience as seamless as possible.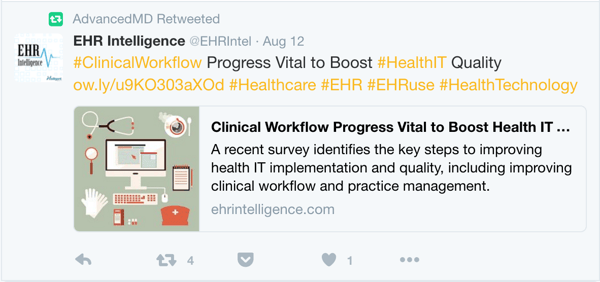 #8. Kareo
Kareo's mission is simple: to enable the success of your practice. Kareo Clinical is a fully integrated cloud-based EHR made intuitively easy to write notes, and prescriptions, code encounters, and manage patients.
From neurology to podiatry, Kareo Clinical provides a solution for every specialty. Key features include: comprehensive dashboard, easy ePrescribing, simple charting, convenient eLabs and many more.
According to BlackBookTM, for four years in a row, Kareo is the #1 integrated EHR, Practice Management and Billing Vendor.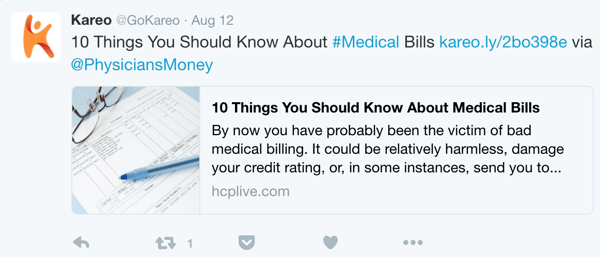 #9. Practice Fusion
Practice Fusion's industry-leading EHR platform was developed with feedback from over 150,000 medical professionals, and as a result have been recognized as the #1 EHR for Overall Performance, Reliability, Support and Customer care, and more!
With Practice Fusion: stay on the leading edge of care through the cloud, coordinate patient care with a unified practice management, save time with a clinical workflow tailored to your needs, and get support from a dedicated success team.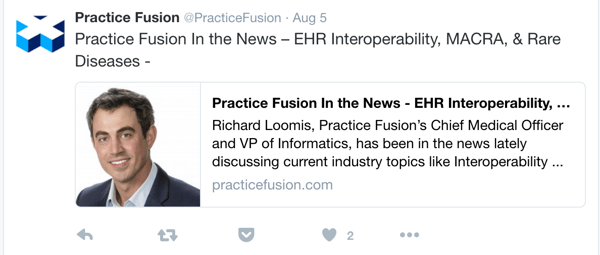 #10. eMD
eMD's Practice ChoiceTM is a fully integrated, web-based EHR and Practice Management System designed for the independent physician. Intuitive and efficient, Practice Choice does more than maintain records and protect cash flow; it has the power to improve the quality of your patient interactions.
Simplify your administrative overhead and learning curve with just a single solution integrating EHR, practice management, patient portals, e-prescribing and claims.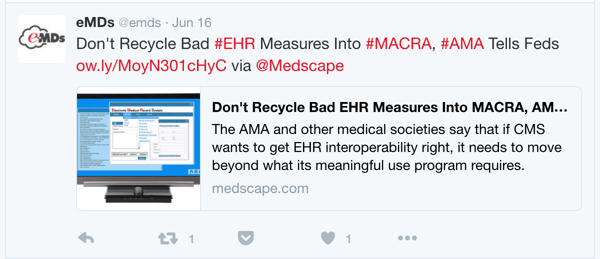 **This list is NOT a ranking and does not represent any endorsement by Mindyra.**
Benefits to Patients are the Bottom Line
EHRs are helping to gather more complete patient information to improve the ability of providers to make well-informed treatment decisions quickly and safely. Through EHRs, we've seen major improvements in patient care, care coordination, practice efficiencies and many other benefits.
Which ERH platform are you or your organization currently using? Join the conversation by sharing your comments below.