David Ross Named National Sales Director at Mindyra
Mindyra Team | November 02, 2021 | News
Digital behavioral health company Mindyra Health Corporation is pleased to announce the hiring of David Ross as national sales director. Headquartered in Nashville, Tennessee, Ross will oversee all aspects of Mindyra's sales business including targets, lead generation, and sales force performance.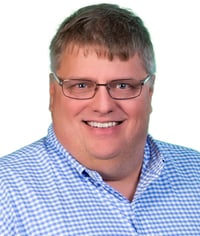 "Right now, we as a country are facing an epidemic in mental health," said Ross. "Mindyra is working to help employers give their people the tools they need to battle this epidemic and lead healthier lives. I am thrilled to join such a stellar team of professionals and build relationships that will spread our services to those who need it."

Ross brings more than 20 years of experience in sales and business development to Mindyra. Over that time, he's worked as the owner and CEO of Ross Financial Planning and currently serves as president of AMA Nashville, a marketing and advertising association which provides networking opportunities to young marketing professionals. He is the founder and CEO of Phoenix Consulting, which provides professional training and coaching to businesses, and has served on the board of Genetics Associates, a privately held cytogenetic laboratory.

"David brings a significant skillset, including strategic planning, management, and sales to our already robust team at Mindyra," said Chief Executive Officer Bill Battey. "He will play a key role in helping to build strong relationships with current and new clients, spreading Mindyra's mental health tools to a wider audience. We couldn't be more pleased to bring David on board as we continue to grow."

Ross received a bachelor of science degree in music from West Virginia University and went on to Middle Tennessee State University, where he received a masters in music as well. He holds an MBA from the Jack C. Massey Graduate School of Business at Belmont University.