The Power of Investing in Mental Health
Connor Patros | May 21, 2021 | Employers
Why Invest in Your Employee's Mental Health?
Investing in your employees mental health has the greatest impact on both the quality and cost of healthcare for your employee population.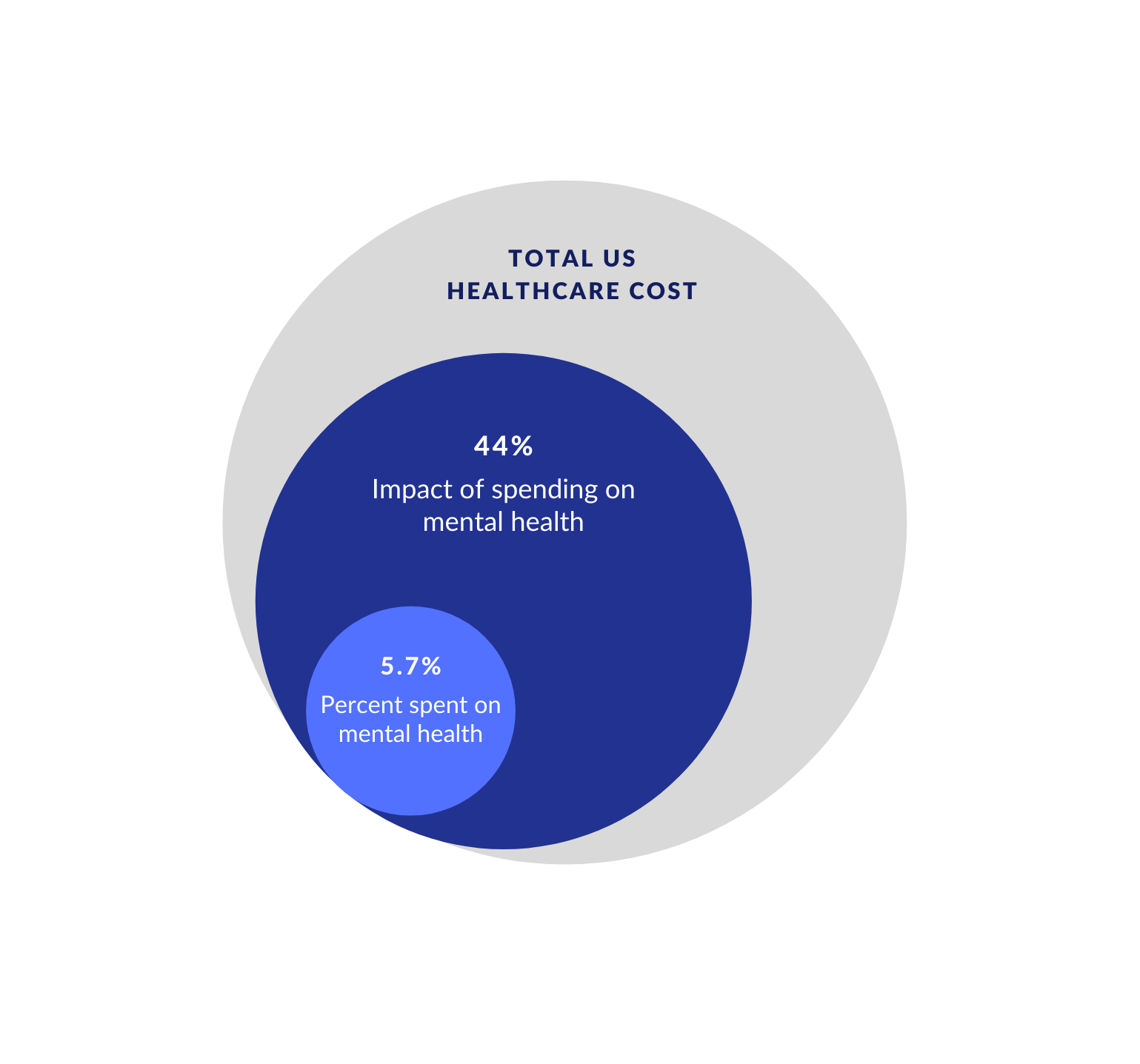 A Harvard research study found that for every $1 invested in employee mental health, employers can expect a return of up to $6.
The unprecedented increase in mental health problems among employee populations has driven many employers to find low cost solutions. This is particularly true of self-insured employers, who recognize that employees with mental health problems account for a substantial amount of their overall healthcare costs. Across the country, while mental health problems account for 5.7% of direct healthcare costs, they indirectly impact 44% of all healthcare costs.
To learn more about Mindyra's mental health technology solution, click the button below or email me directly.